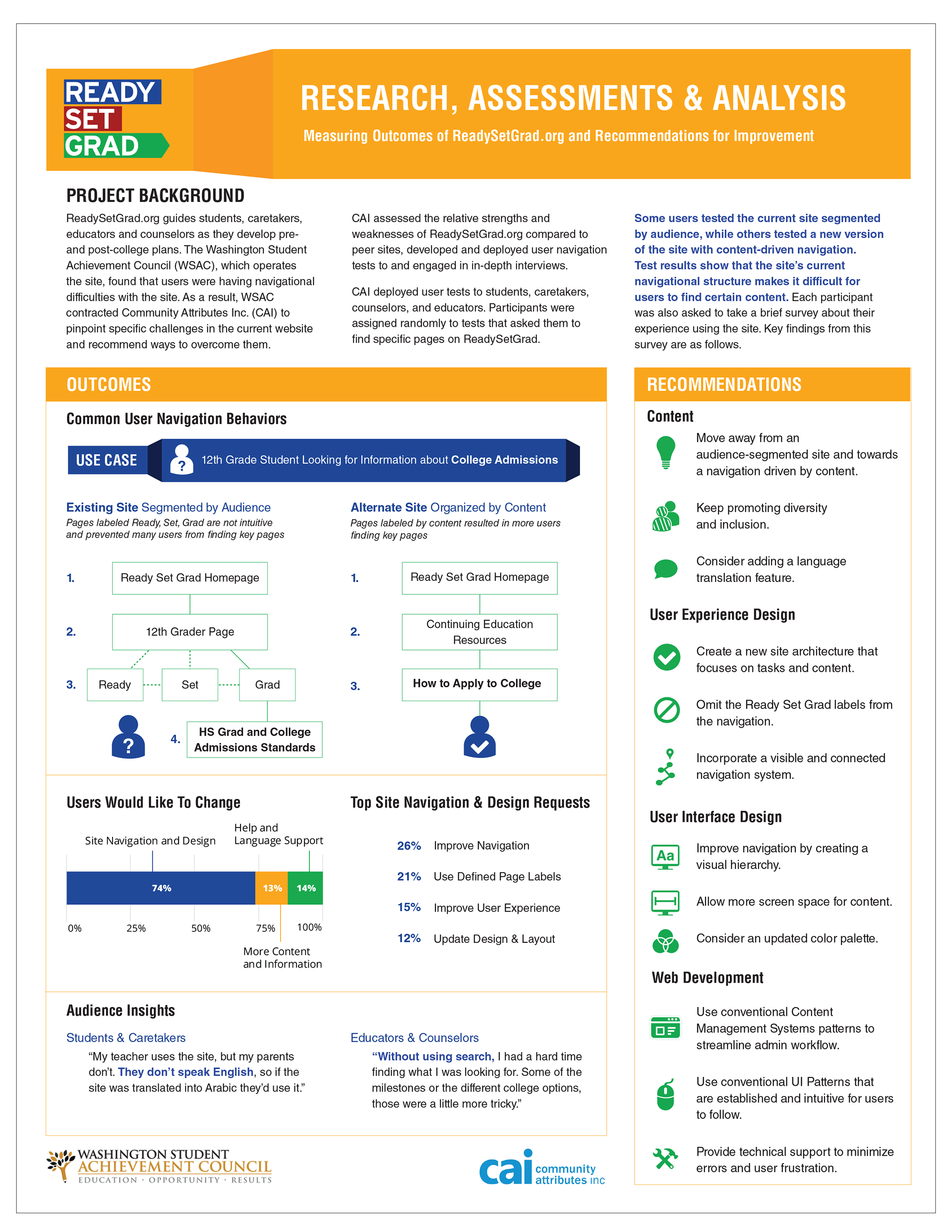 Report Summary for Washington Student Achievement Council "Ready Set Grad" Website Analysis

ReadySetGrad.org guides students, caretakers, educators, and counselors, as they develop pre and post-college plans. This infographic summarizes Community Attribute's findings and recommendations from our user testing analysis of the website. For the design of the infographic, we pulled visual inspiration from the site itself, bringing a rich and colorful scheme, incorporating our signature CAI iconography.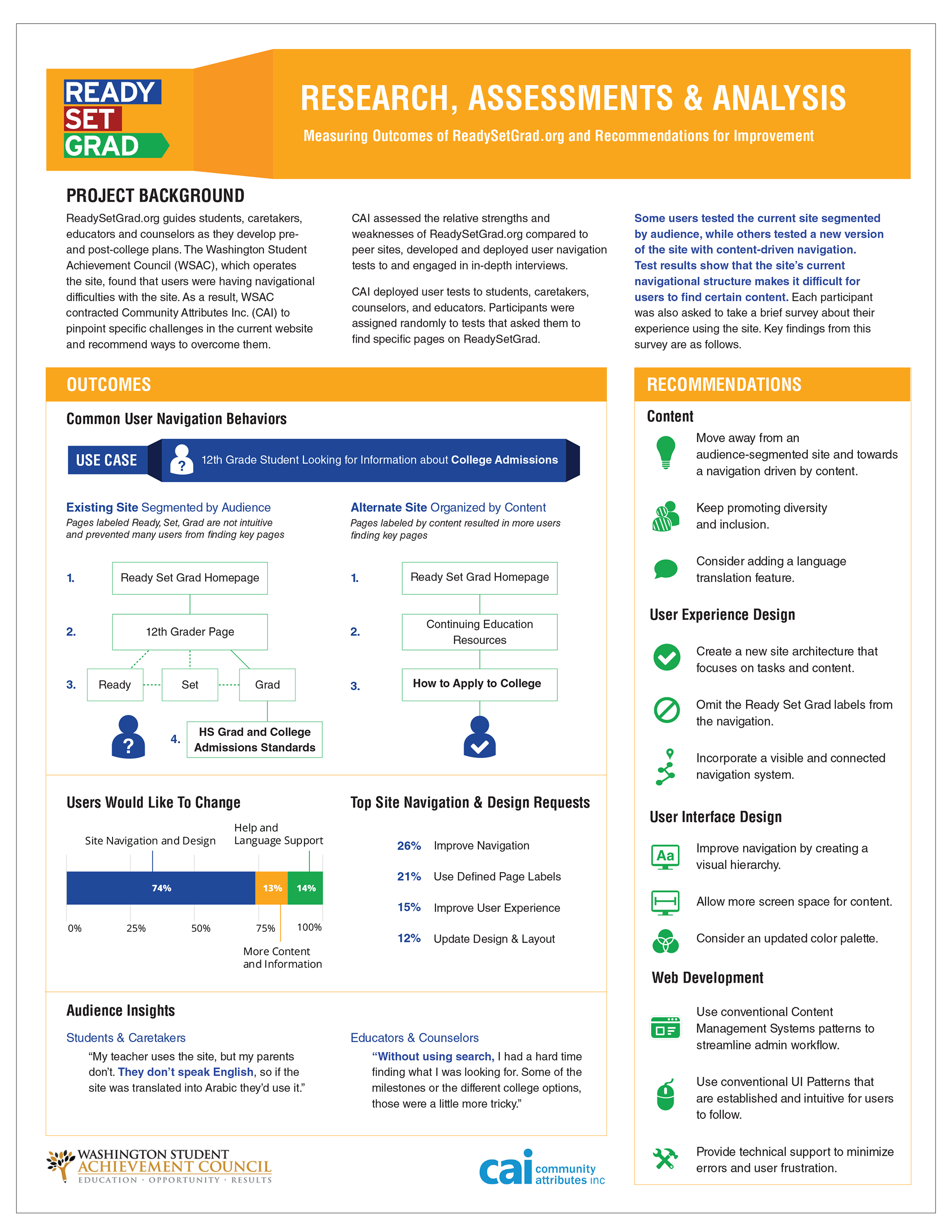 "By the Numbers" Economic Impacts Summary for Global Washington
Global Washington supports the global development community in Washington state that is working to create a healthier and more equitable world. In this infographic, we highlight the key findings from Community Attributes's study of GlobalWA's economic impacts. To create the visual language of this infographic, we incorporated Global Washington branding elements, and separated data into different categories, for hierarchy and clarity.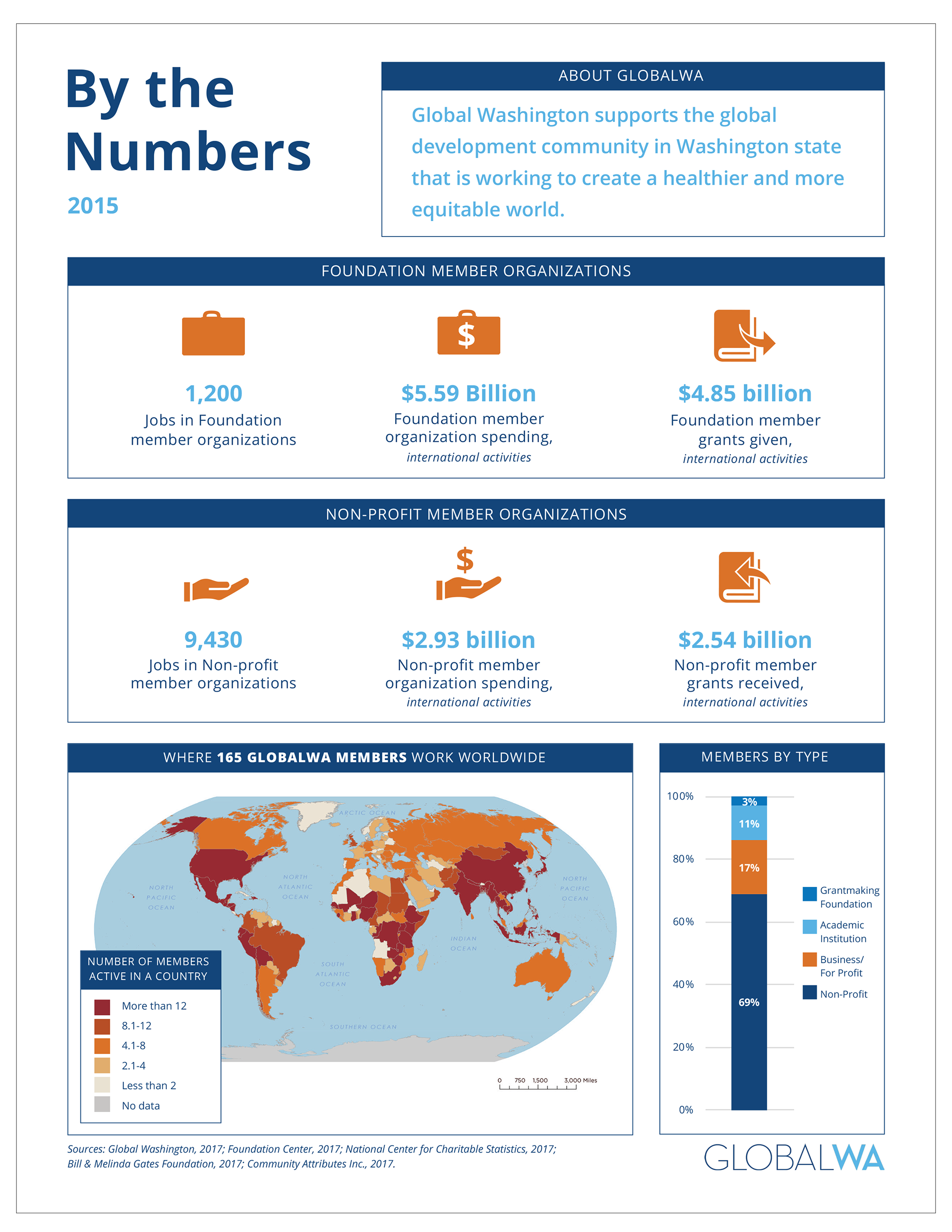 City Mission Trip Graphics
These graphics were created to be featured in informational booklets that accompany Inter-City Mission Trips put on by the Trade Development Alliance of Seattle and Seattle Metropolitan Chamber of Commerce.