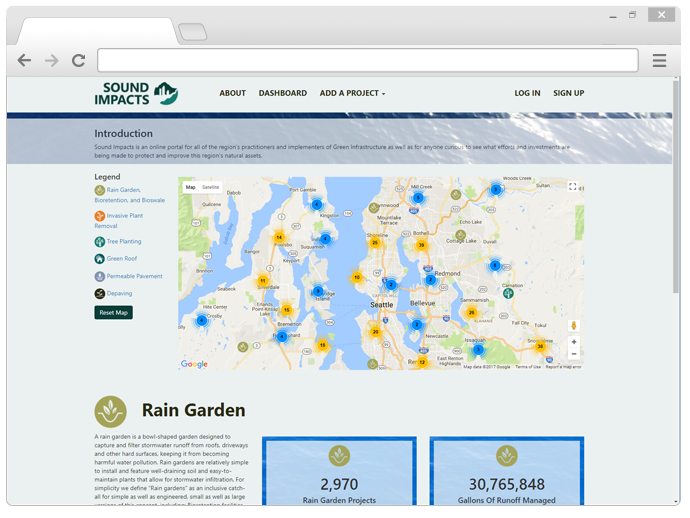 One of the requirements for this project was to develop a custom look and feel for the site. Custom Branded elements include: website name, custom logo, custom icons (each representing a different type of green infrastructure project), and chart-styling guidelines. We created two drastically different concepts that both incorporated blues & greens, colors associated with nature and conservation. See the two options compared side-by-side, below: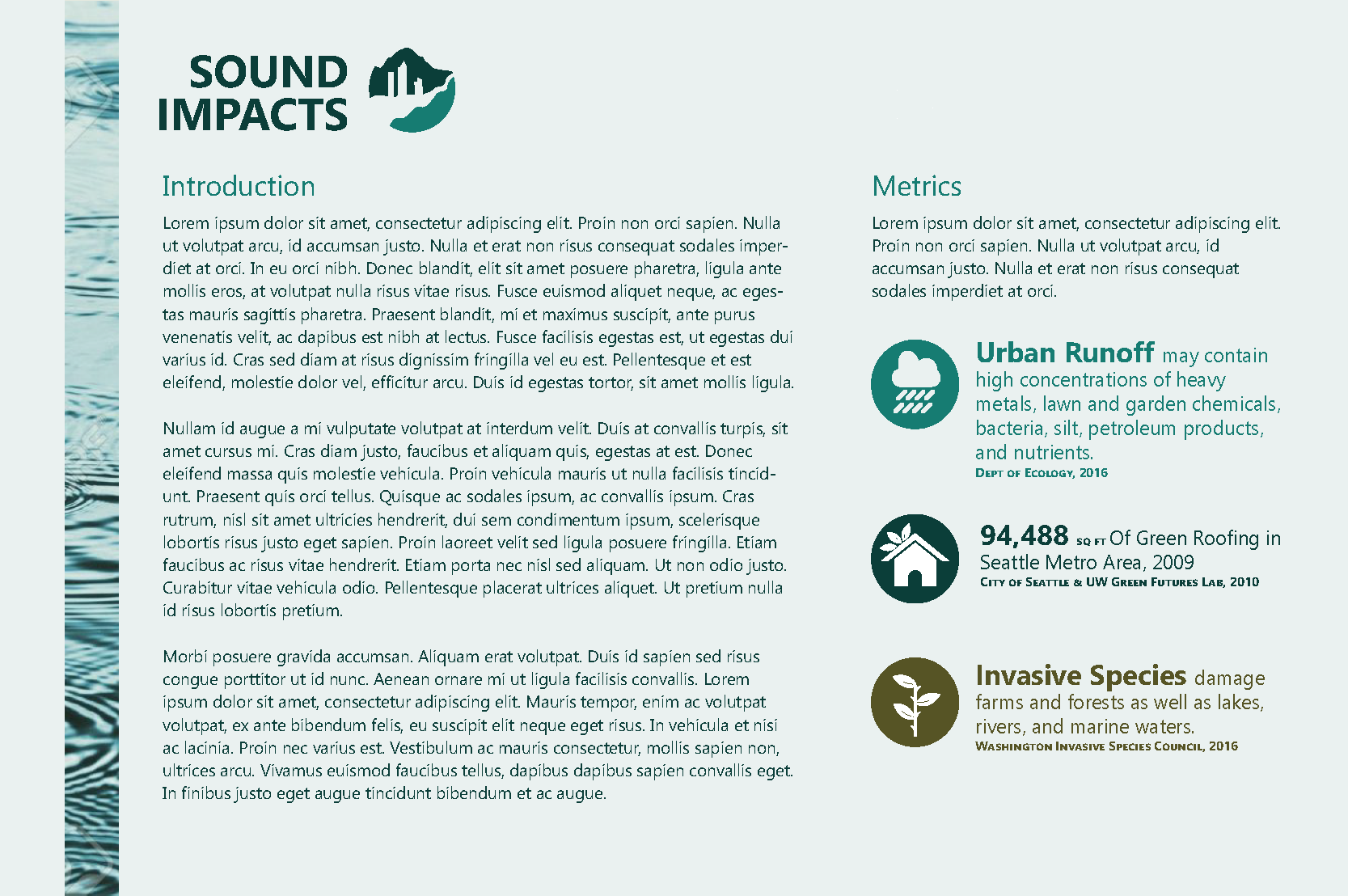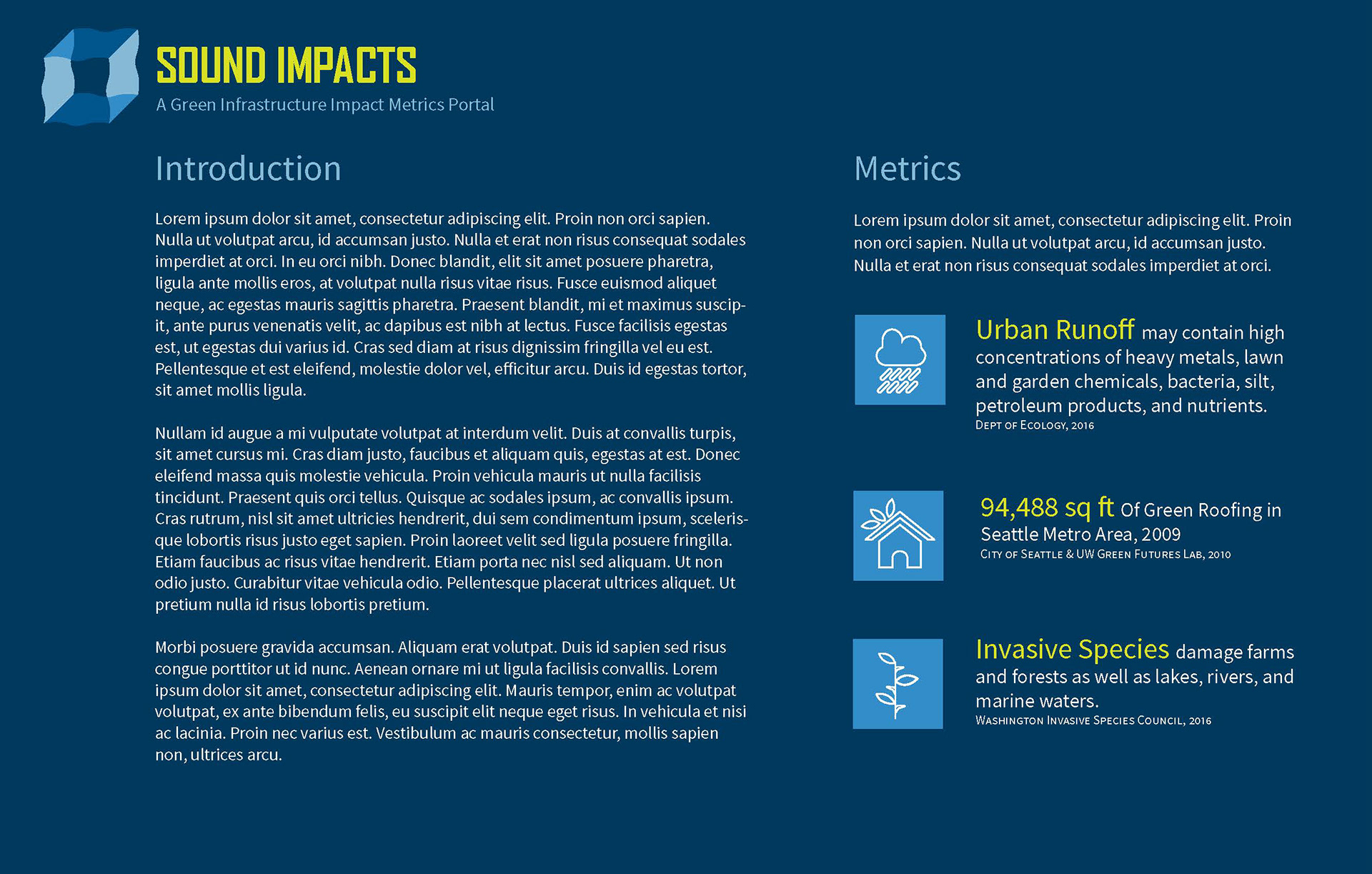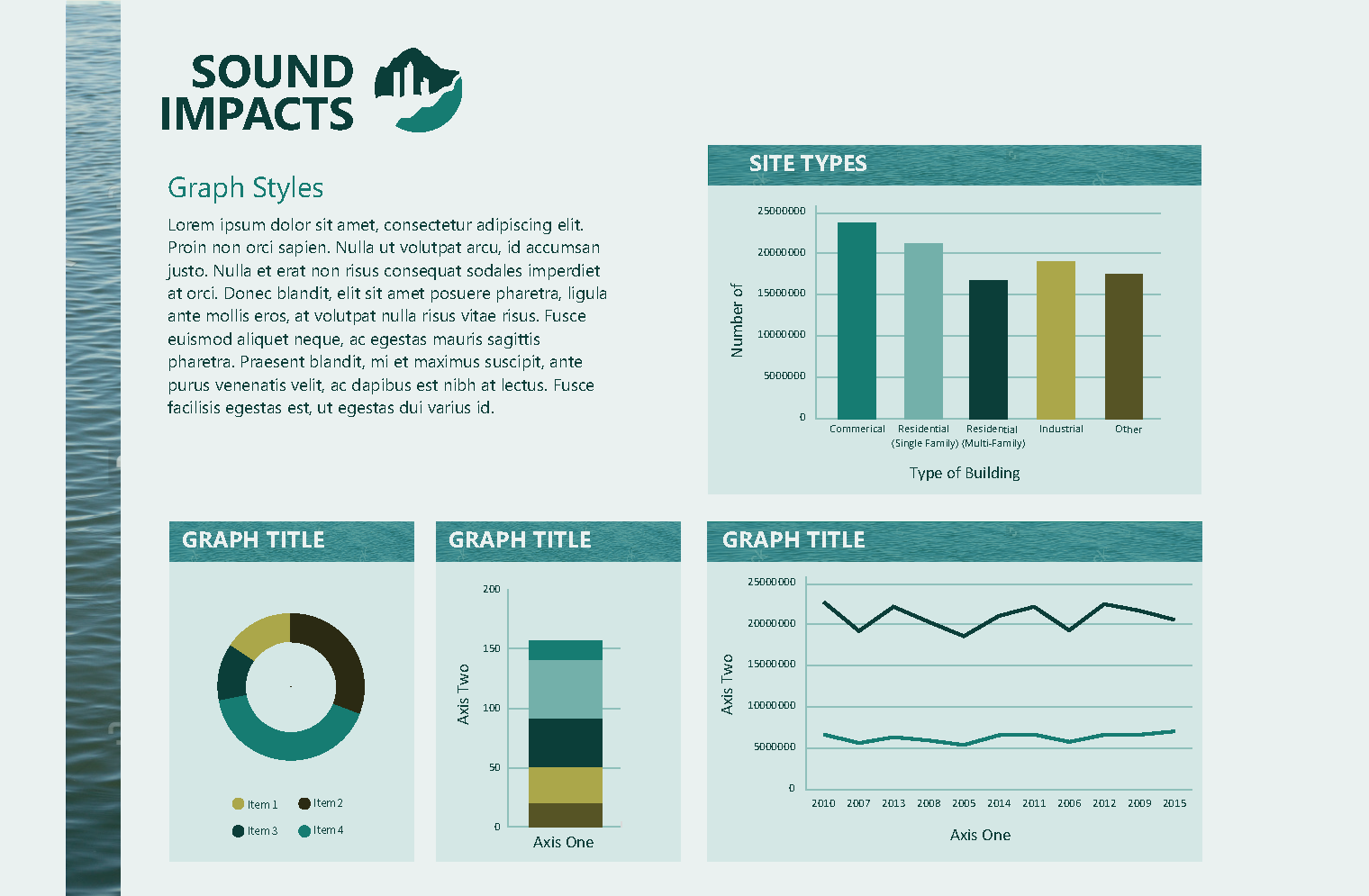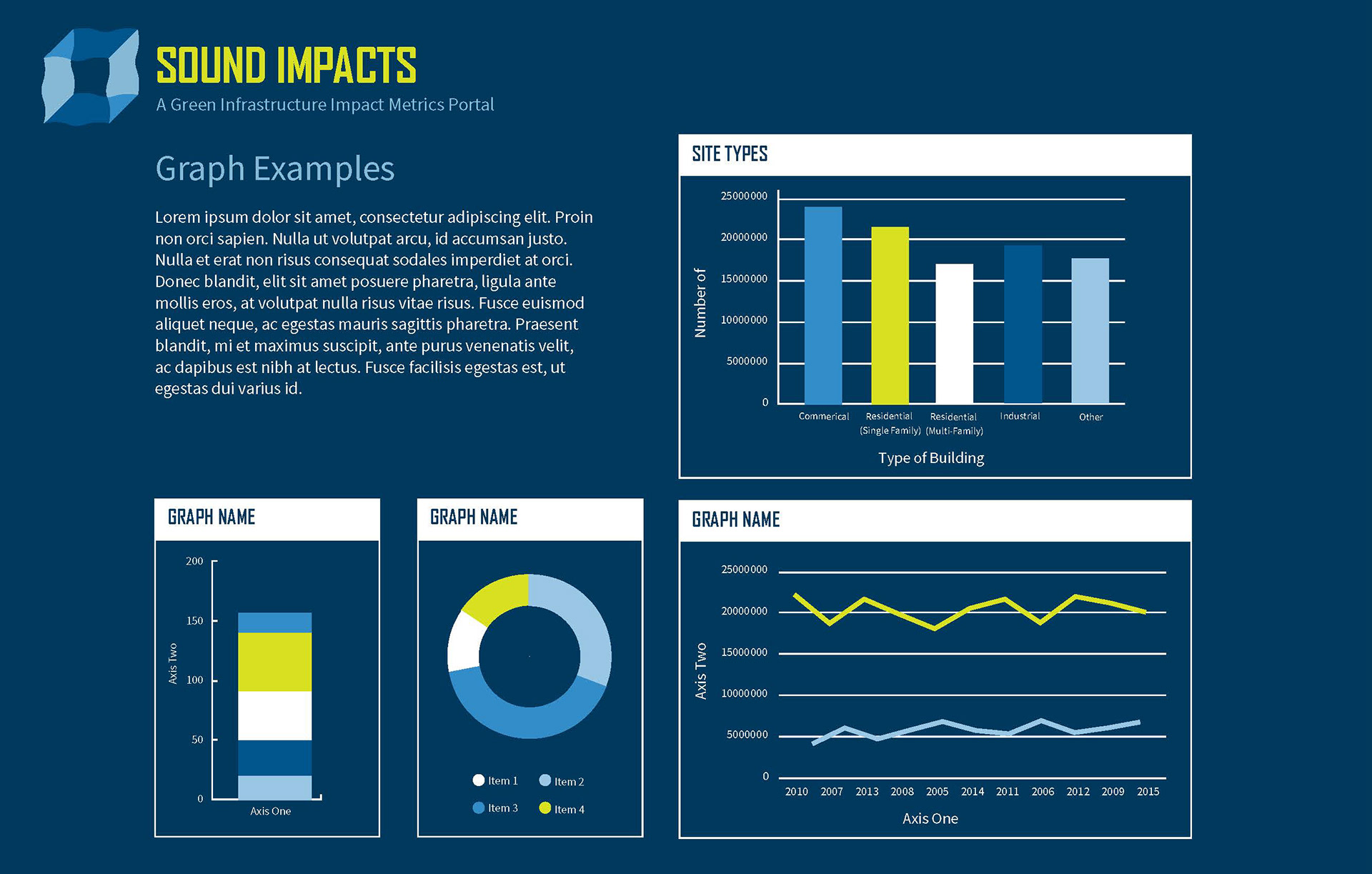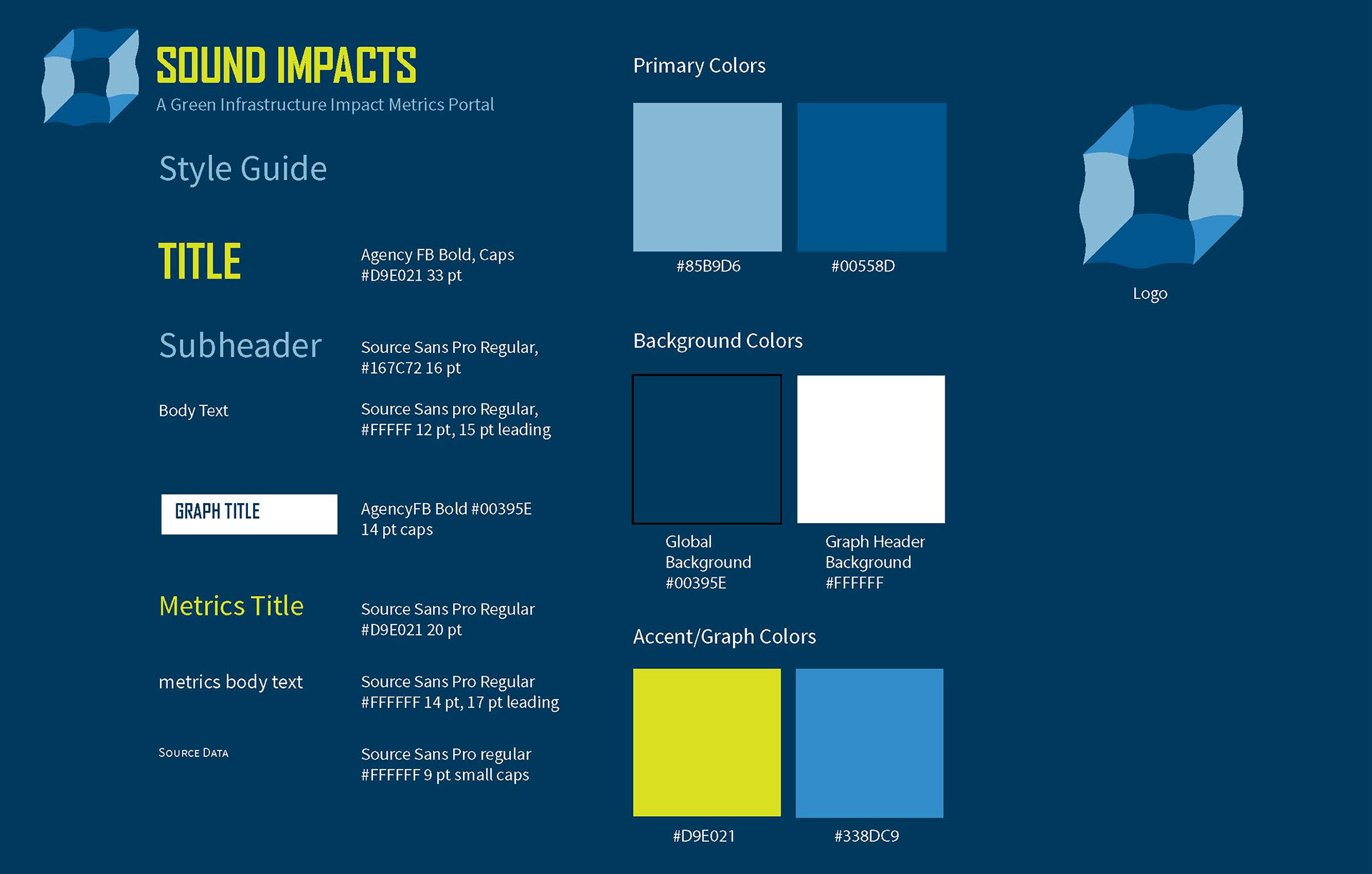 Finalized Brand Guidelines
For the client-chosen concept, Serene, we incorporated a larger variety of colors, each pulled from images of water and nature. Each metric type was matched with a custom icon and corresponding color. In the webpage included below features each of the icons.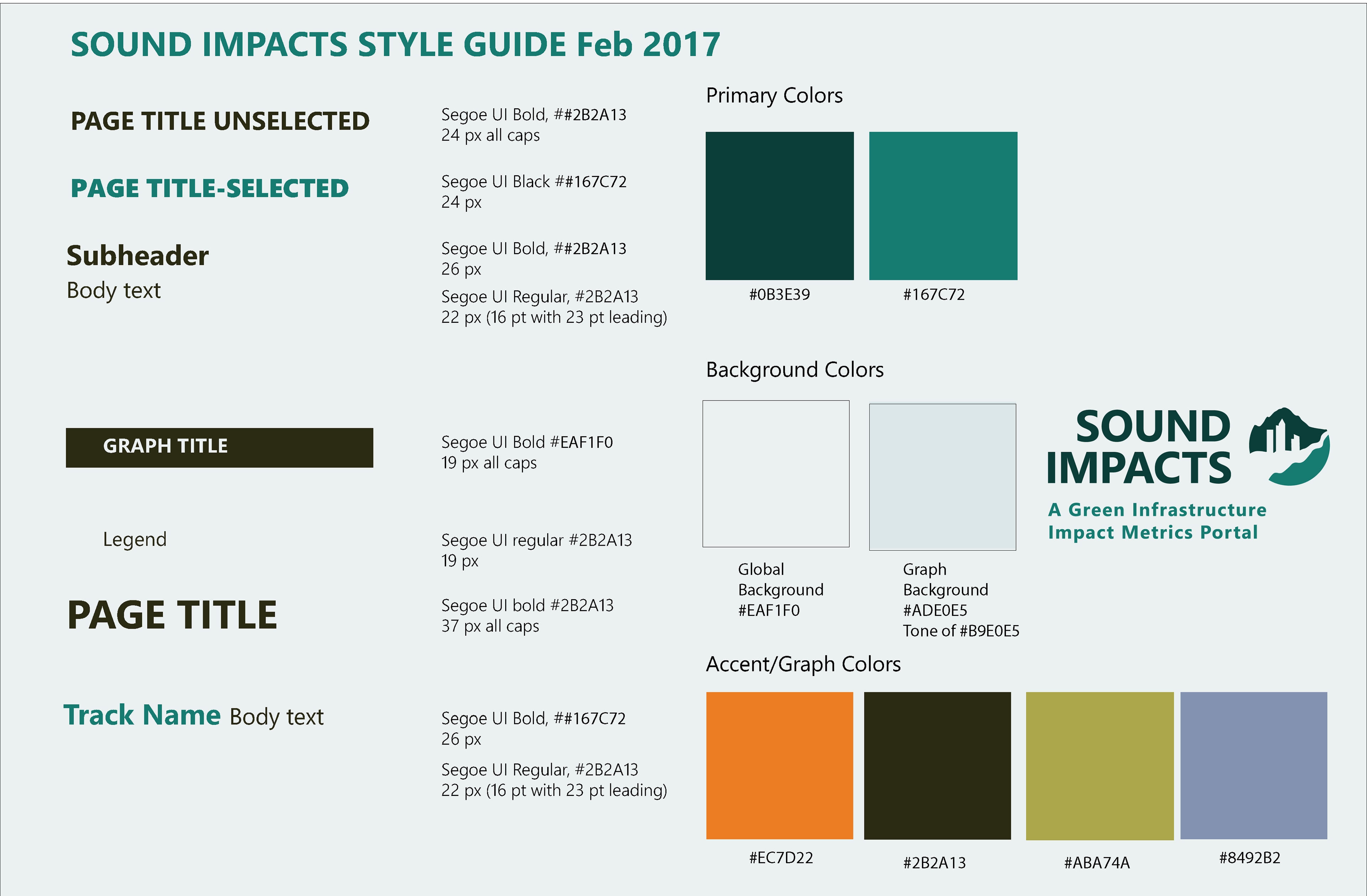 Starting with pencil sketches, I developed a logo mark and text block