Sound Impacts is an online portal for the Puget Sound Region's practitioners & implementers of Green Infrastructure & for anyone who wants to learn about the efforts and investments being made to protect and improve the region's natural assets.

Interaction design, visual design & identity
Date
September 2016 - April 2017
Link
The landing page introduces the six metrics featured on the site, the locations of green infrastructure projects currently mapped, and at a glance numbers for each metric.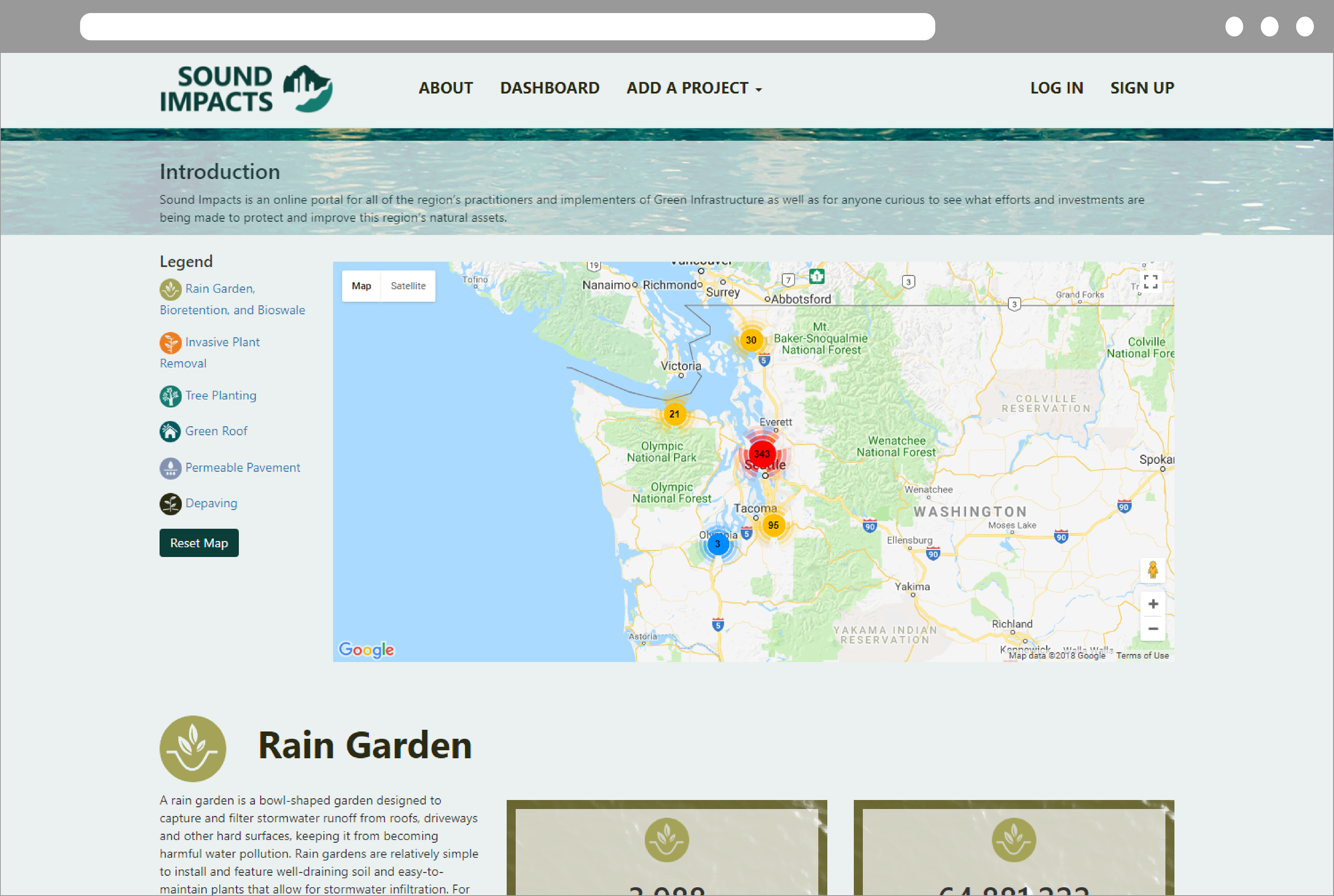 We created two different concepts that demonstrate a connection to the natural environment. 
We developed a custom look and feel for the site. Custom Branded elements include: website name, custom logo, custom icons (each representing a different type of green infrastructure project), and chart-styling guidelines. See the two options compared side-by-side, below: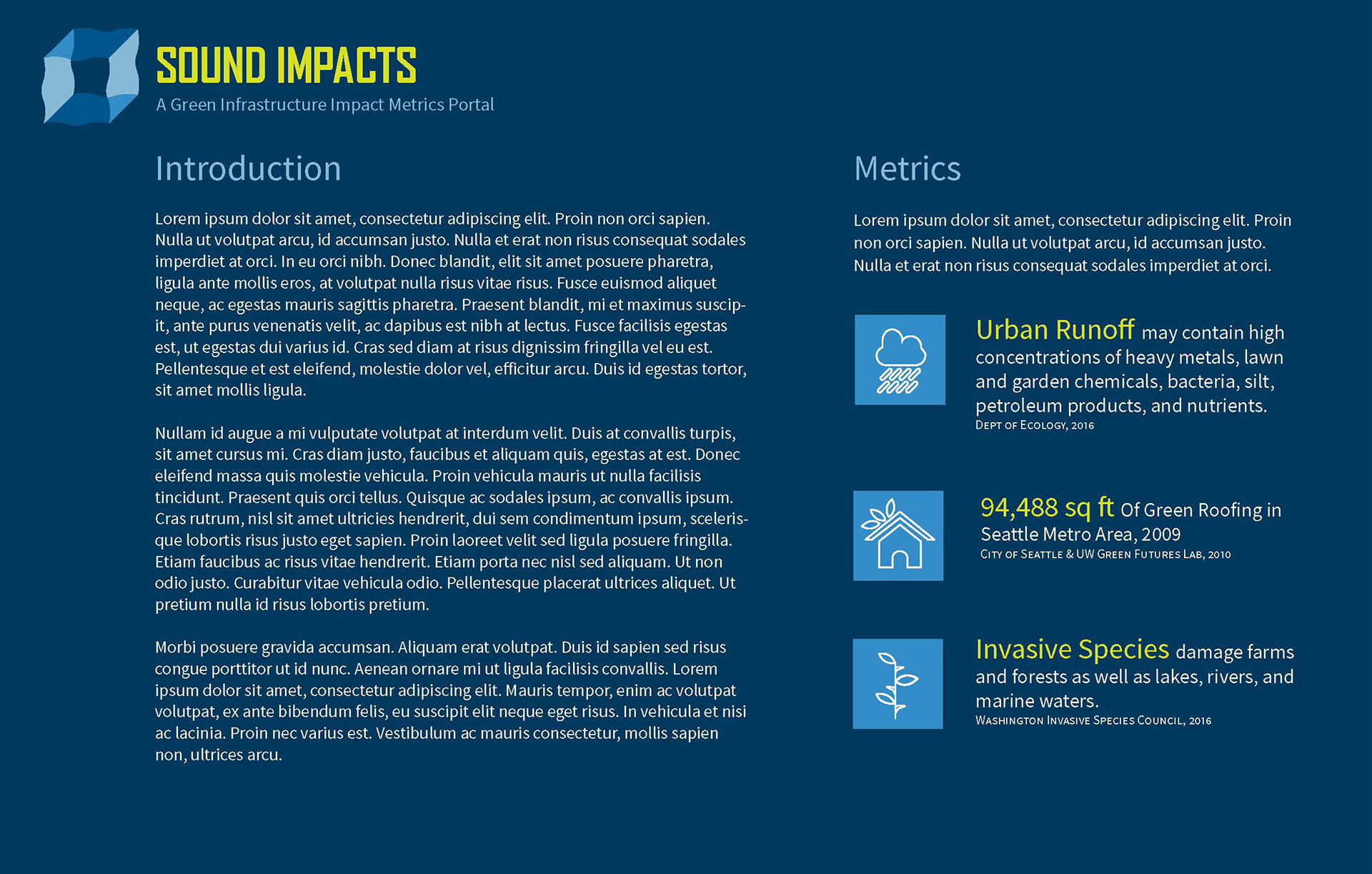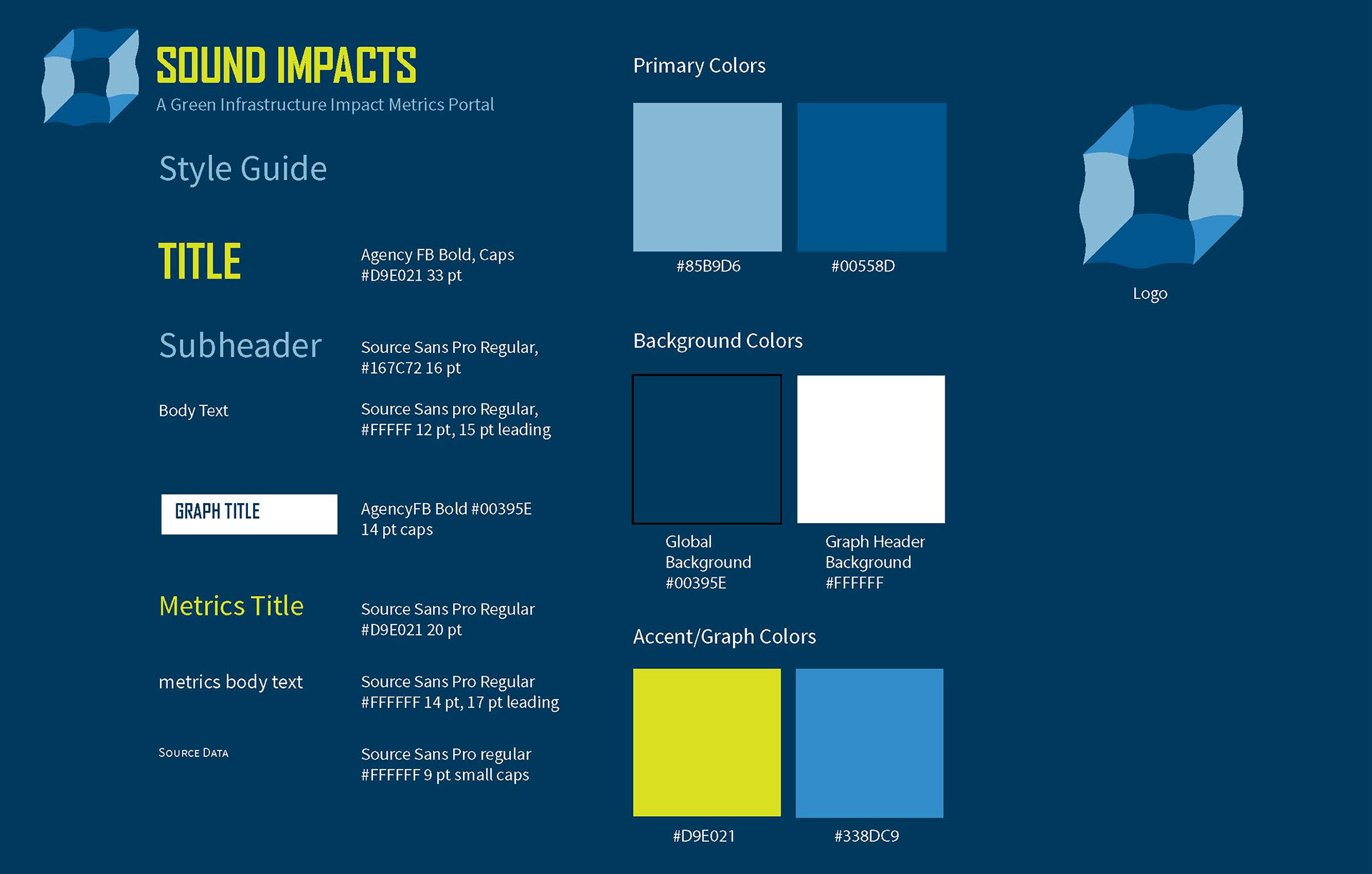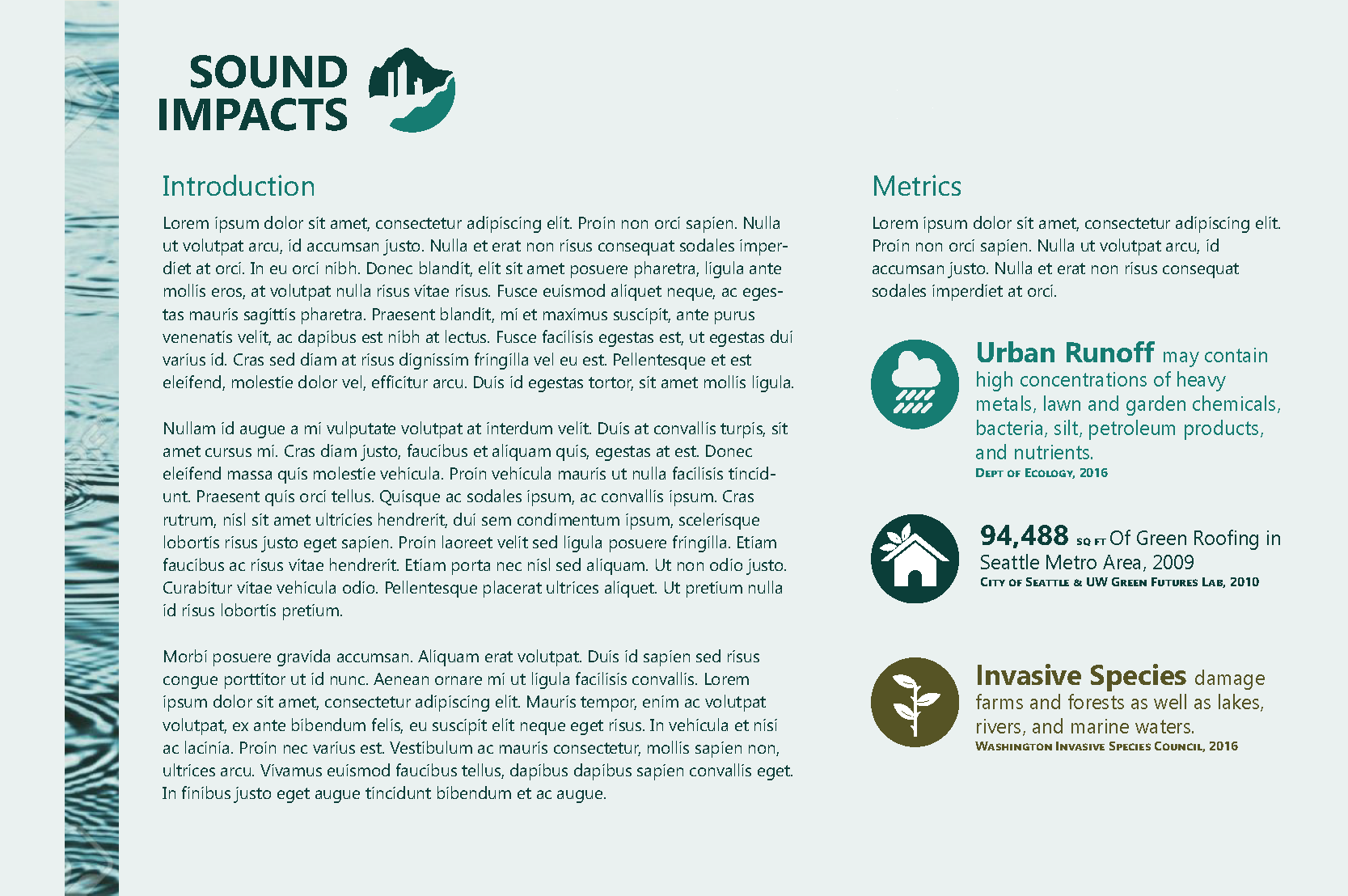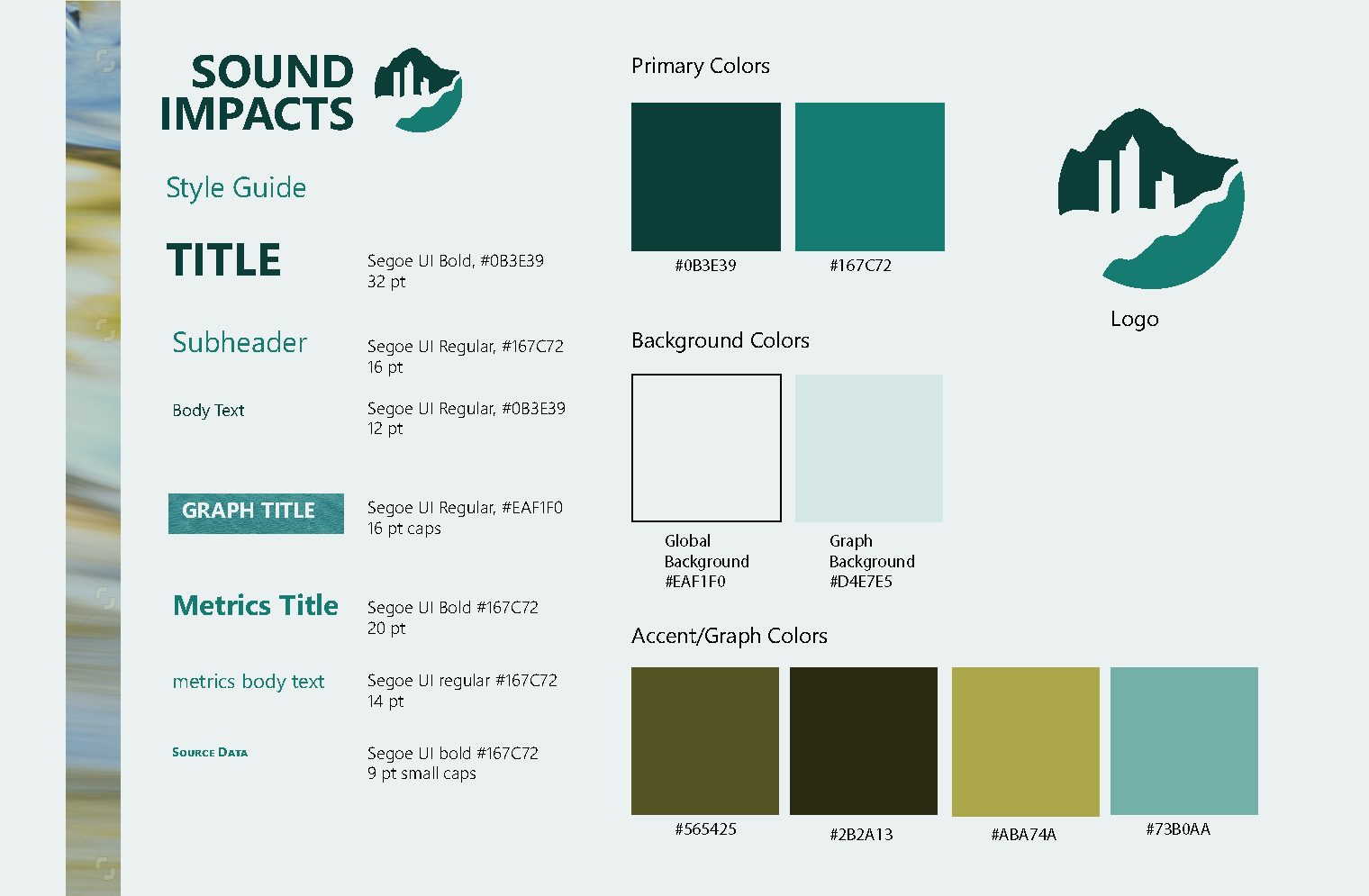 Finalized Brand Guidelines
For the client-chosen concept, Serene, we incorporated a larger variety of colors, each pulled from images of water and nature. Each metric type was matched with a custom icon and corresponding color.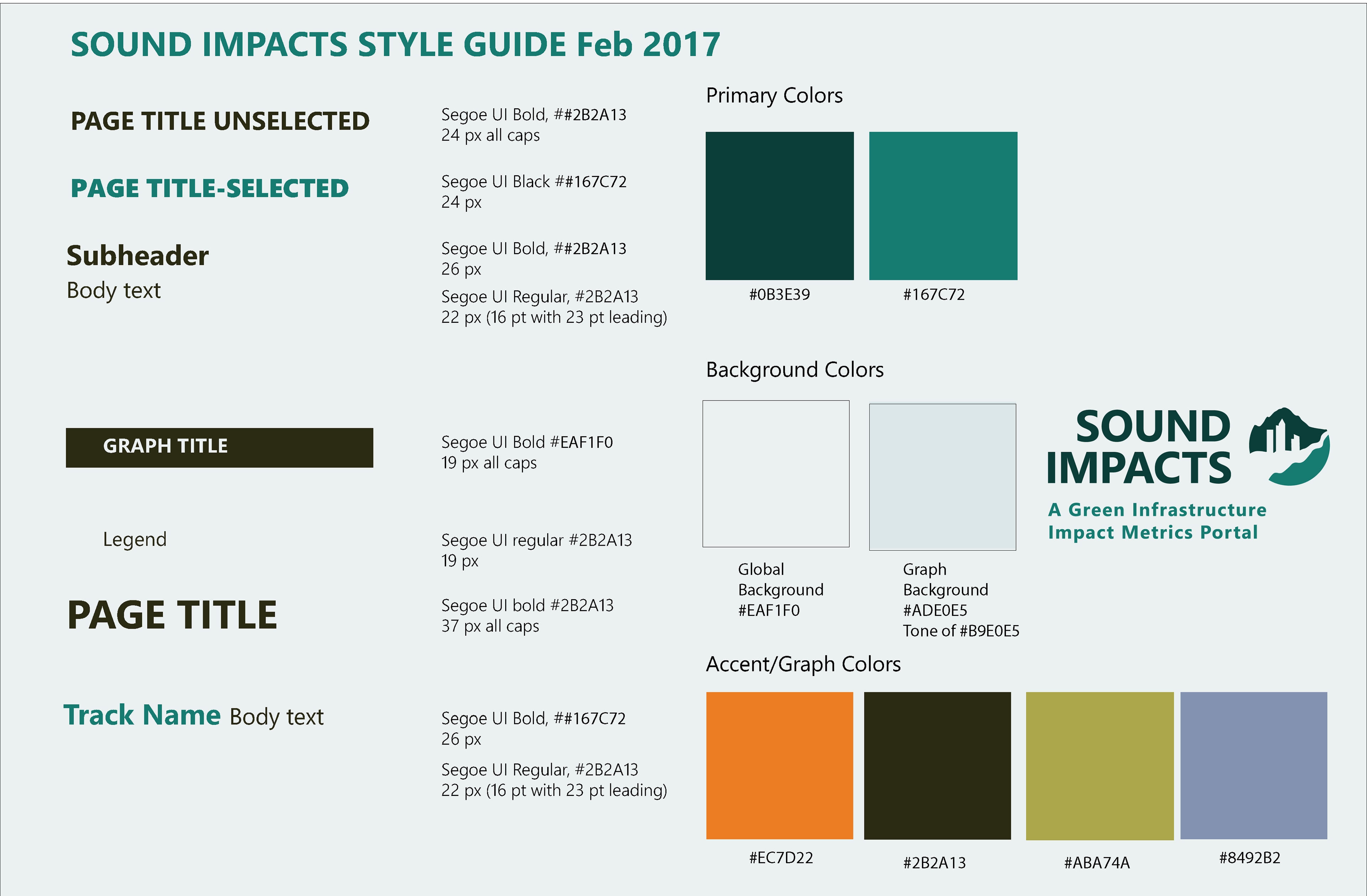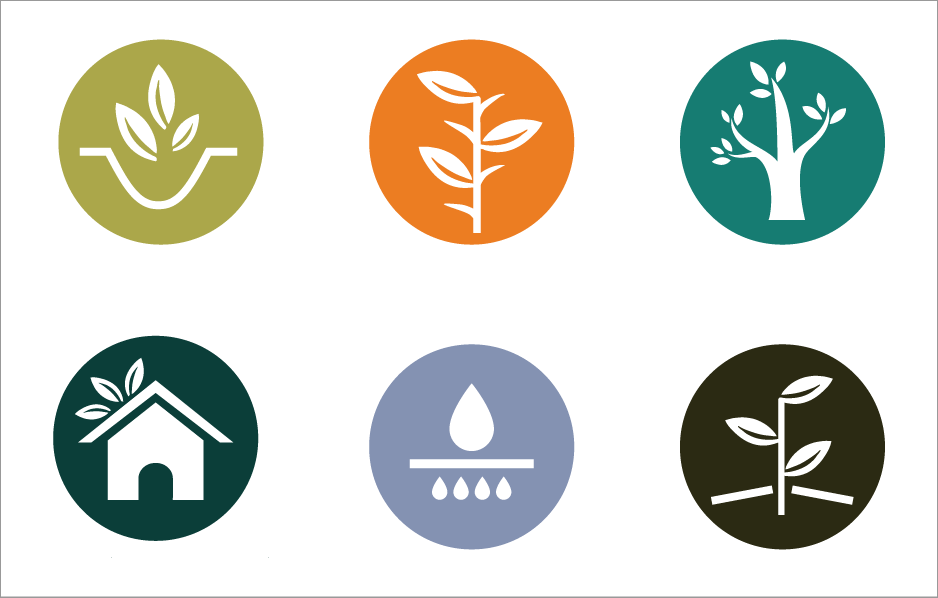 Starting with pencil sketches, I developed a logo mark and text block. The logo mark celebrates the connection between cities and our environment